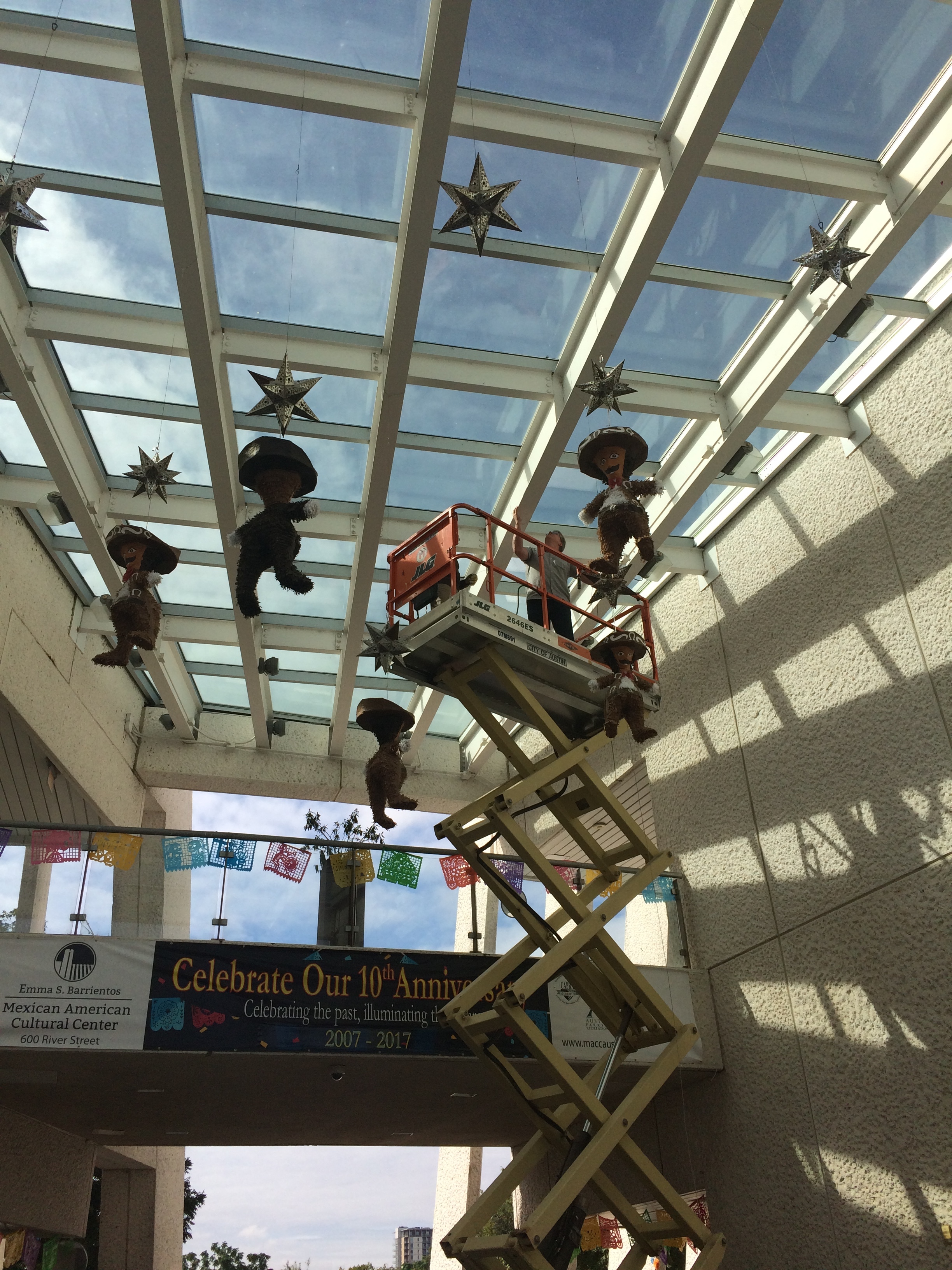 LIFE, CULTURE, DIVERSITY | piñata
Runa Workshop would like to welcome you to experience Life, Culture, Diversity, our 2017 Las Piñatas Competition concept.
The structure of the piñata is in the shape of a polyhedron. While each triangular element is fairly rigid on its own, when completed, provides a sound structure able to withstand heavy loads for its size. This symbolizes the strength we have as a community, when we all come together.
The installation is interactive in nature and is hung at a lower level to encourage participation. Piñata "paper" clad with velcro is provided for you to attach to the structure. There are blank papers allowing the participant to contribute to the piece by writing words they feel enhance our lives and spark conversation amongst cultures. The idea is that the community is organically creating this piñata and the rough frame becomes softened by the application of these pieces. It is through this personal engagement of people from different backgrounds that the piñata gets its meaning. The piñata becomes a celebration of life, culture and diversity.
As a collaborative firm, we feel this not only captures who we are, but engages participation, embraces diversity and connects us as a community.
Competition: AIA Austin, Latinos In Architecture - Las Piñatas
Location: Austin, TX