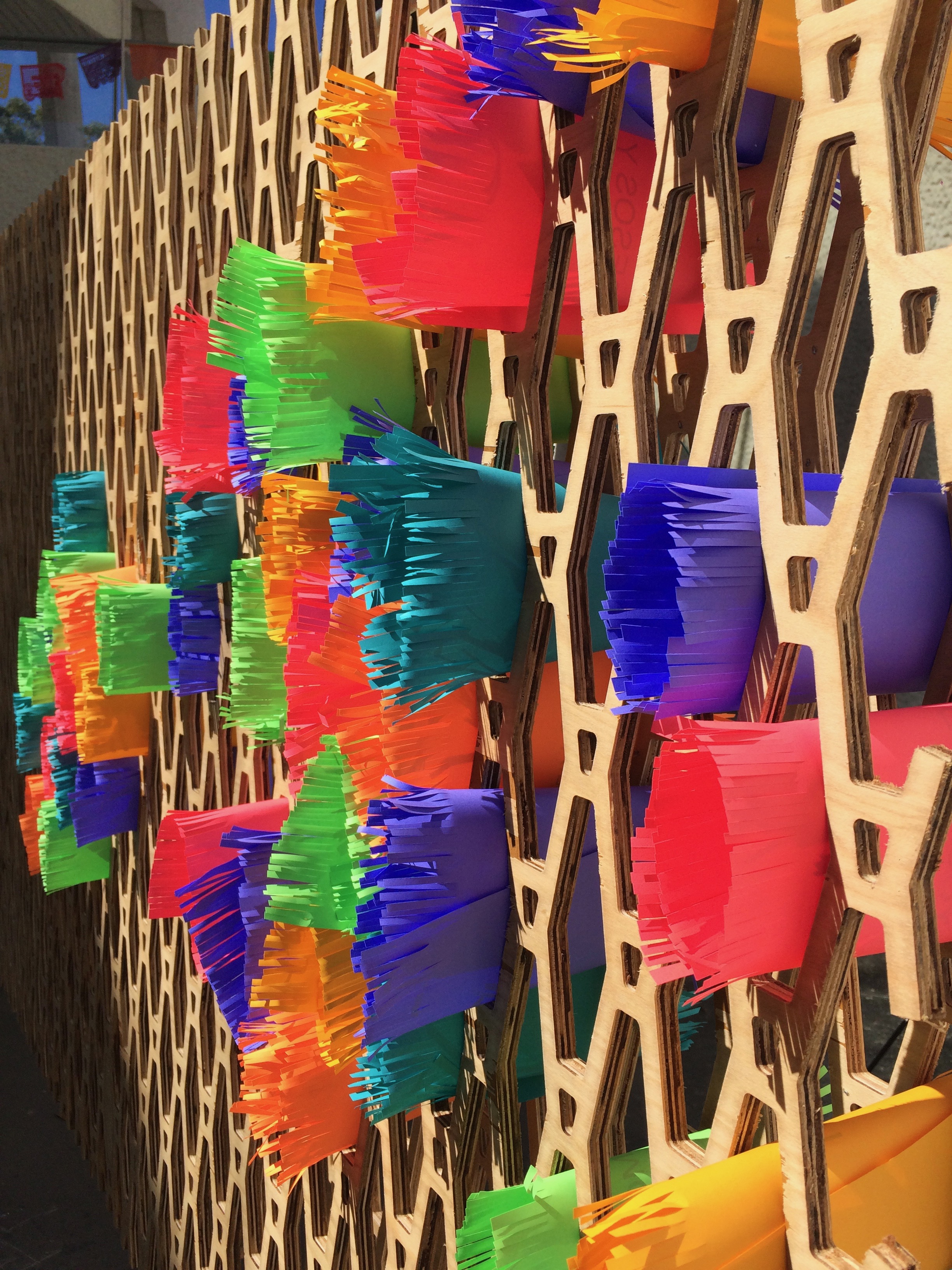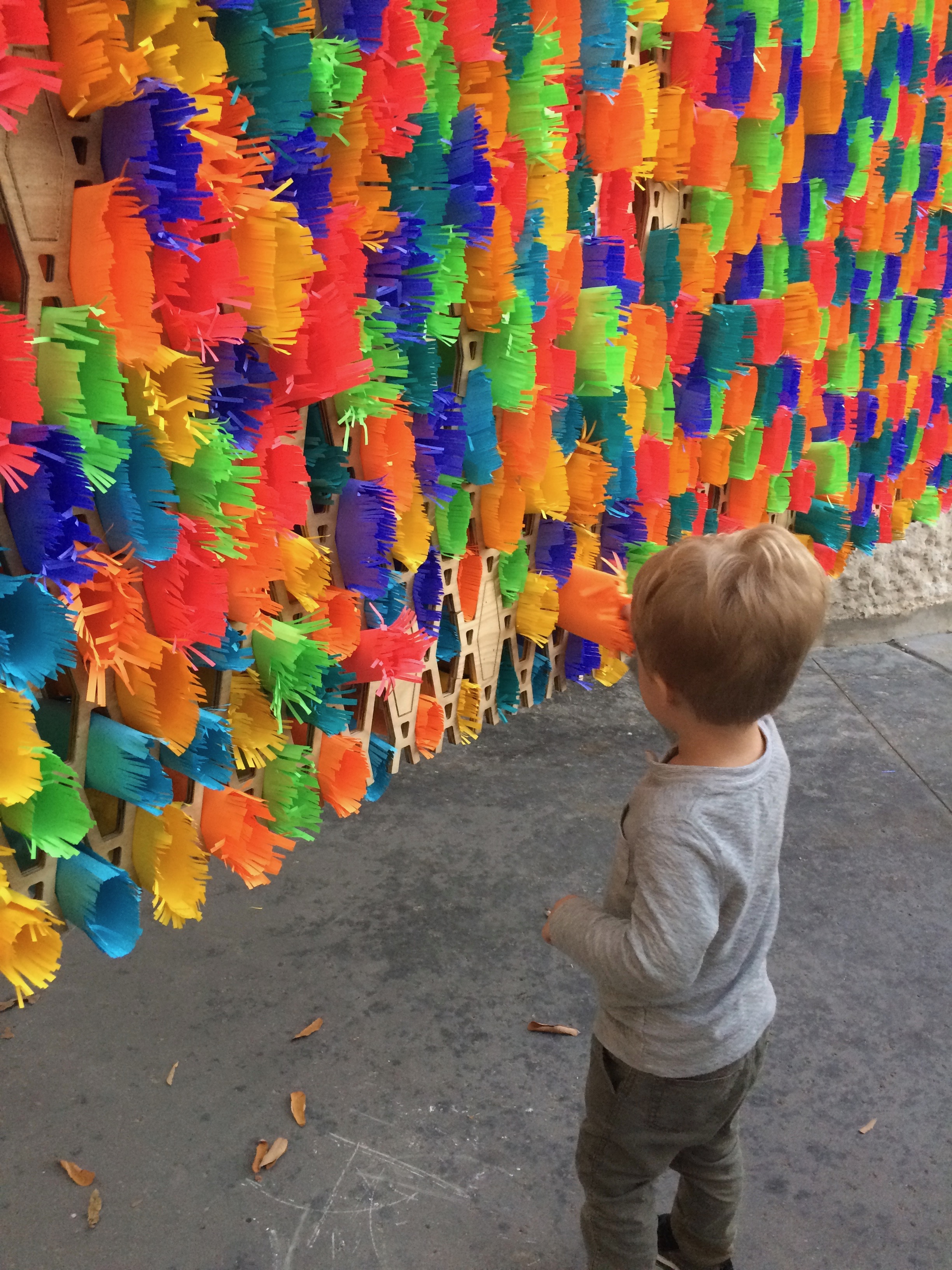 MUROLOVE | las piñatas atx 2018
For the 2018 Las Piñatas Competition, Runa Workshop proposed Murolove, a positive and colorful installation serving as a symbolic opposition to current political efforts. Murolove breaks the concept of a wall, it does not divide or isolate us, instead it brings all of us together in a positive and interactive way.
When one approaches the piñata installation, instead of being met with fear, they will be encouraged to embrace this experience and take a note from the structure. Each note has a message of love and hope, with the idea of spreading those same messages throughout our community.
As the piñata becomes deconstructed by the removal of the paper notes, the lattice structure begins to reveal itself. What is left does not feel like a wall at all. Instead, the community will see a screen of symbolic people joined together. The idea is that this demonstrates our strength as a community.
The installation invites participation and is hung at a lower level so that every message can be reached. By hanging the wall at an angle and blocking a portion of the walkway, our design brings people physically together in order to pass the piñata. Similar to that of a traditional piñata, ours will be broken down to bestow a gift, while surprising and delighting those participating.
Be sure to check out our time-lapse installation on social media.
Competition: Las Piñatas ATX 2018, Latinos in Architecture + AIA Austin
Location: Austin, Texas