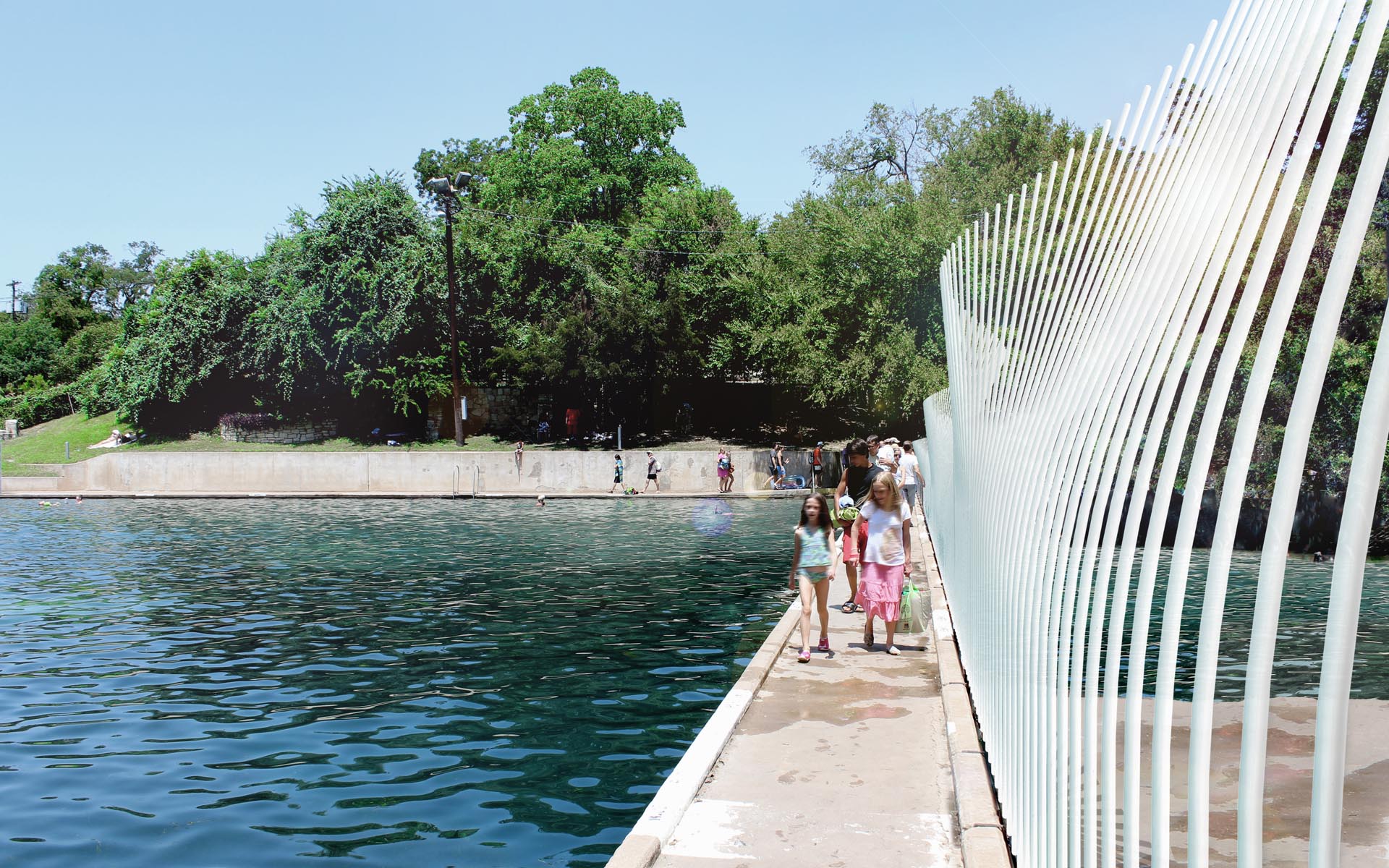 WALK/WAVE | product design
Walk/Wave is a proposed sculptural and artistic alternative to the existing chain-link fence separating Barton Springs Pool and the rest of Barton Creek. The undulating form was inspired by the fluid movement of Barton Springs.
Walk/Wave is comprised of 1" diameter powder-coated stainless steel rods; each rod bent at specific angles to create the wave form. Walk/Wave provides varying levels of transparency depending on distance and the angle at which it is seen.
From a distance, Walk/Wave seems to disappear and blend in with the surroundings. This helps dissolve the boundary between the pool and the rest of the Barton Springs tributary.
The form of the wave and the rods create a Moray Effect. As visitors move around the pool, the Moray pattern shifts and changes, creating the illusion of movement.
Rhinoceros and Grasshopper software were used to design the Walk/Wave. Parametric tools make it easier to quickly create several studies to optimize the design for circulation clearance, rod spacing, rod angles, and overall composition. The rod angles, placement and other data can be calculated within Rhinoceros to be used for fabrication.
Client: The Austin Community
Location: Austin, TX
Length: 170′